A bicycle is more than just a metal frame with rubber tires – it's your traveling partner. Of course, you want to take photos of it. An easy way to do that is to look for buildings with colorful decorations. Place your two-wheeler near the decoration or painting – preferably against a section of plain colored wall, and snap away.
Cass Gilbert has popularized the 'frontal' style of bike photography as seen above. Why not also shoot pictures from different angles as pictured below?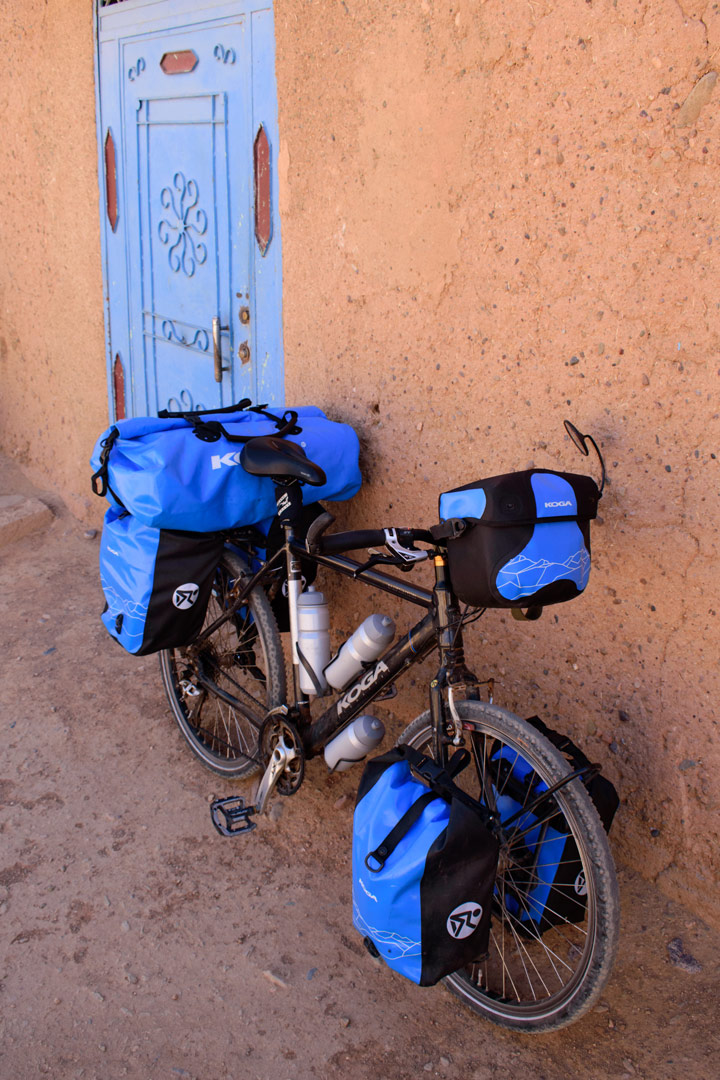 Download our free Bicycle Touring Photography guide. It's full of tips and tricks that will aid you in shooting better cycling images.