While growing up in the U.S.A., my girlfriend Wendy and I hatched plans to drive across the country after high school. But there was a slight problem, our map reading skills. As our parents pointed out, "You guys still get lost driving around Seattle, so how will you get there?"
Then I remembered reading about the Trans America trail. If we joined a Bikecentennial group tour, then there would be other members to help point us in the right direction. Plus my little brother had once gone on a bike trip. Being a smug older sister, I figured it couldn't be that difficult.
After graduating in 1981, we set off. There were some 'difficult' times (rain + freezing temps + cotton clothing don't combine well…) But we loved it, absolutely loved it! I also met Paul and 5 years later moved to the Netherlands.
In 2011 I began publishing Bicycle Traveler magazine. It's my way of giving back to the bicycle touring community which has so enriched my life.
In Amsterdam, I grew up surrounded by two-wheelers. For me, bikes were just everyday objects that you used to go to the shops, school and even on vacation.
Later my friend Ronald Albronda lent me the book Wat heb ik nou aan m'n fiets hangen? wherein the author recounts his bike trip across America. After a few too many beers, Ronald and I declared; "If Wim can do it, we can do it!"
In June 1981, we flew to the U.S.A. to start a 3-month adventure that would change our lives.
Besides being passionate about bicycle travel, I'm also a photographer and music composer.
Besides our annual 4 week tours, here are some of our more memorable adventures:
And our longest trip of all:
It was our longest tour ever – and what a journey! The feeling of timelessness  and freedom was mind boggling.
We pedaled through Asia, the Middle East, Africa and South America. Some of the highlights had to be crossing the Himalayas, riding the Pamir highway and immersing ourselves in the bicycle culture of Bangladesh.
Traveling for so long also changed us and brought us closer together. I always had my American standpoint and Paul his Dutch one. After spending so much time in all of the different cultures, our mentalities changed as we picked up some of the best aspects of each country we passed through.
Besides pedalling, we continued to combine our tour with a number of projects; photographing our touring bicycles for KOGA bikes, taking pictures of local bicycle culture, and launching Bicycle Traveler magazine. Plus Paul began  composing music while on the road. It was fantastic to be able to spend so much time  developing them further!
Our cycling trips have been enriched by combining them with projects:
A bike is just a bike. Or is it? Around the globe, bicycles have diverse faces and functions. Paul's bicycle culture photography theme aims to capture these various facets. Visit his photography site for more information
Bicycle Traveler was launched in 2011. We aimed to create a magazine that showcases bicycle travel and delves into why people dream of undertaking round-the-world tours. Visit the BT website to download a free copy.
Both of us began on cheap, ill-fitting, second hand bicycles. We even took them on a yearlong tour through Asia and America.
Then in 1999, we finally splurged and became two proud owners of KOGA World Travellers. We're glad that we took the trips we did on our old bikes, but boy are we happy with our new ones! They're so much more comfortable, reliable and allow us to ride all types of terrain.
Since 2005 Paul also photographs for KOGA bikes. His images appear in their catalogues, website, store displays and other advertising materials.
jeur-Best-0082 - copy - copy
jeur-Best-0082 - copy - copy - copy - copy
jeur-Best-0082 - copy - copy - copy - copy - copy - copy - copy - copy - copy
jeur-Best-0082 - copy - copy - copy - copy - copy
jeur-Best-0082 - copy - copy - copy - copy - copy - copy - copy - copy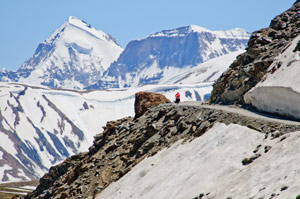 jeur-Best-0082 - copy - copy - copy - copy - copy - copy - copy - copy - copy - copy - copy
jeur-Best-0082 - copy - copy - copy - copy - copy - copy - copy - copy - copy
jeur-Best-0082 - copy - copy - copy - copy - copy - copy - copy - copy - copy - copy
jeur-Best-0082 - copy - copy - copy - copy - copy - copy - copy - copy - copy - copy - copy
jeur-Best-0082 - copy - copy - copy - copy - copy - copy - copy - copy - copy