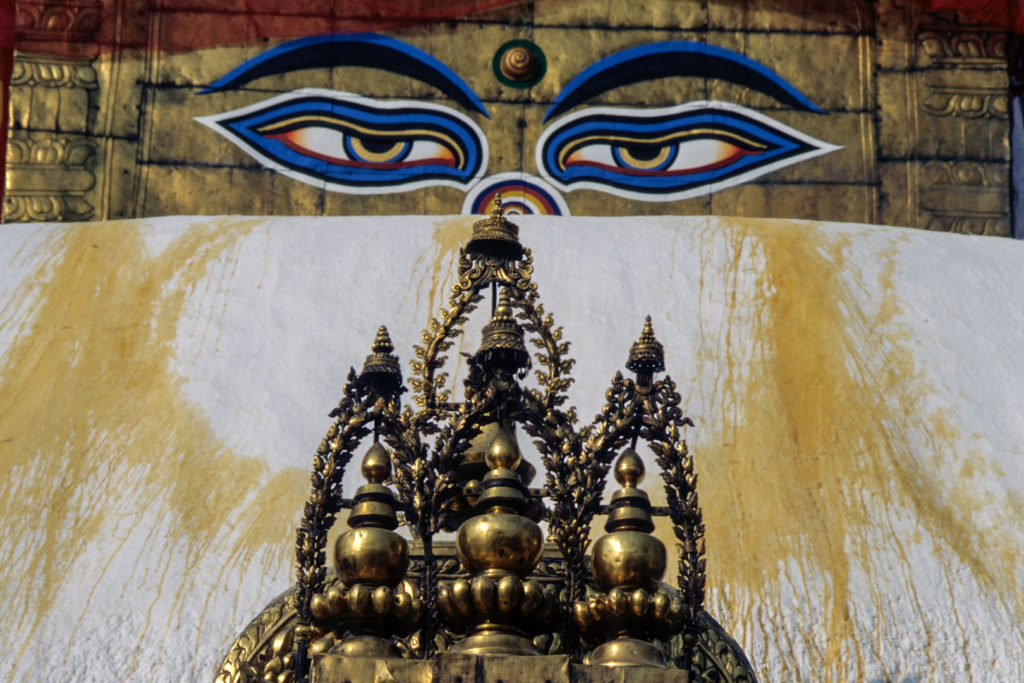 Stupa
In 1982 I saw a photo of Swayambhunath. The temple was so exotic and different from everything that I knew in Seattle. I resolved to one day go see it.
Years later Paul and I arrived there at dawn while Nepalese pilgrims circled the stupa.
It was better than I expected.
---
Another Swayambhunath impression: